PRG Consulting Home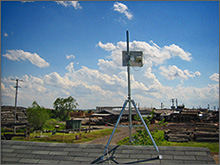 PRG Consulting has over 20 years of experience in providing I.T. solutions for companies just like yours. We specialize in small to medium sized companies that require outsourced I.T. staffing, consulting services and technology solutions.

Our business has been built on the principle of partnering with our clients, understanding their business needs and providing solutions that are custom-tailored for their unique situation.

Our staff are knowledgeable and personable, hold current industry certifications and are known for providing exceptional service.


Conveniently located in rural Eastern Ontario, our solutions have been delivered both locally and in the Eastern and Southern U.S.

A free one hour business consultation is your first step on the path to improving your information technology systems. Call us today at 877-694-8437 to schedule your appointment!